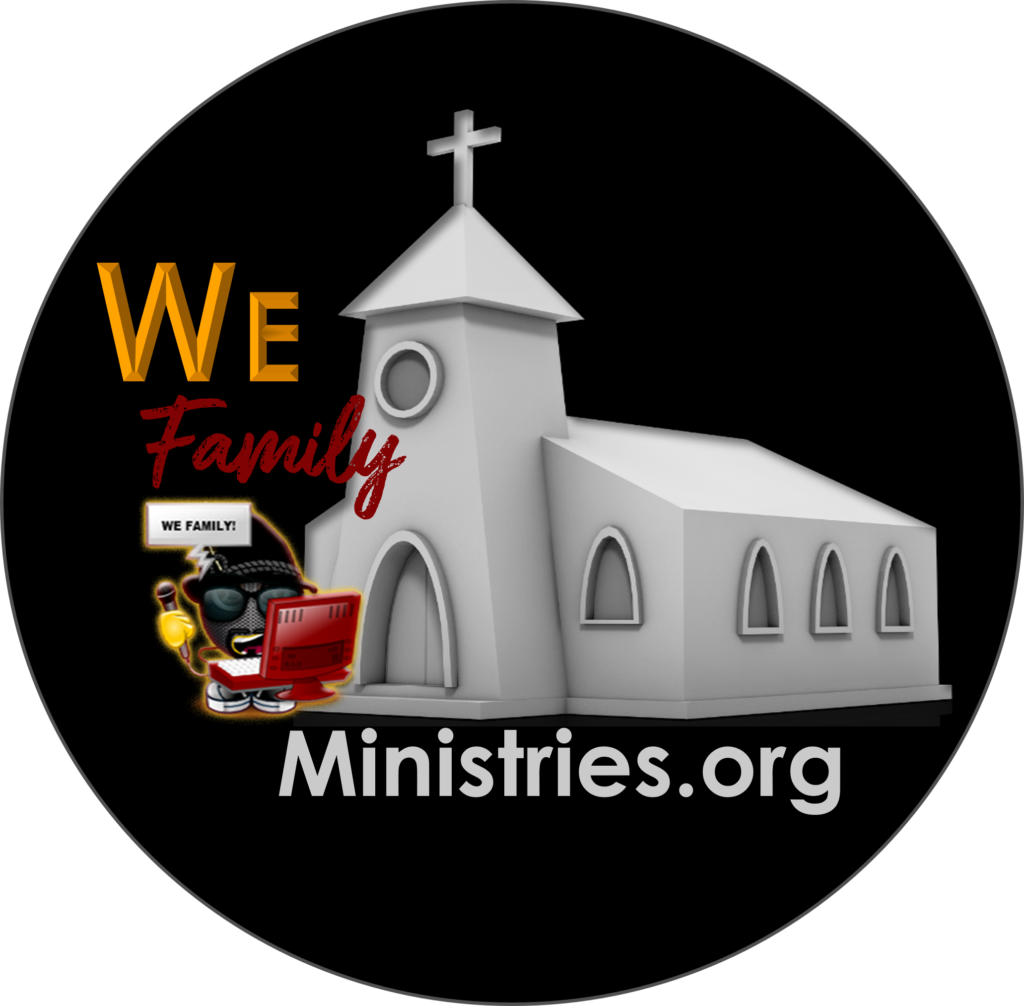 WELCOME BELOVED!!!
OUR MISSION
WE FAMILY, to us, means a family divinely blended by God. This also extends to the many Ministries and individuals who we love, serve, and call family.
We Family Ministries is a Non-Profit 501(c)(3)Christian organization dedicated to providing and helping others provide, quality ministry products to spread the Good News through Media, which includes Radio, Books, Music, and more.
WE are an artsy family of believers committed to using our experiences, and our God-given gifts & talents to proclaim the Gospel, and to inspire in all a love for Christ. We strive to also inspire in others a passion for righteousness, and a consciousness of their duties to God and their fellow human beings.
OUR VISION
Our vision is to obey God and fulfill His purpose for this ministry. Our desire is to present ourselves a living sacrifice, Holy, and acceptable unto God that He may freely perform His will through us.
We purpose to minister the love and life-changing power of Jesus Christ to all who need Him. Our greatest desire is that all find Him, and develop a personal relationship with Him.
We envision that our Spirit-led products will empower the whole family, parent and child, friend and foe, to establish a covenant with God, each other, and to demonstrate His Spirit through worship, witnessing, and ministering to the needs of the people.
We endeavor to train strong and courageous warriors who have a heart to war against the enemy and bring in the harvest for The Kingdom Of God.